The Lego
VCR
The VCR is controlled by the Lego MindStorms Robotics Invention System. It
has a motorized top-loading deck, working tape reel drive and IR remote control.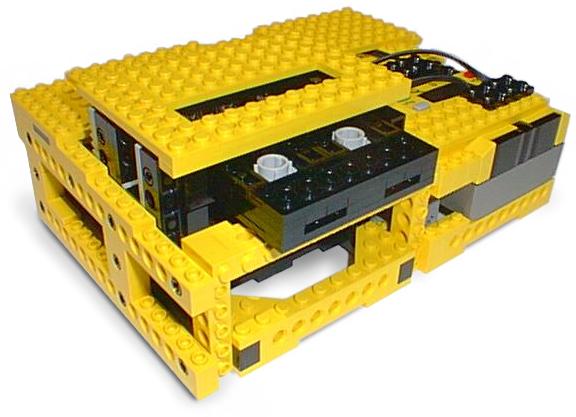 The deck accepts a cassette that holds two reels of (imaginary) tape.
Beta, VHS and now Technic. :-)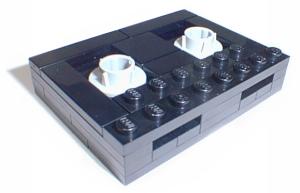 The hardest part of building the VCR was keeping the height to a minimum, otherwise it would
look out of proportion compared to the tape. The gearing for the tape drive is a bit of a squeeze,
but it fits. Making it a top-loader also saves some height.
More photos of the VCR:
NQC Source

on the deck, it loads the tape and plays it for a while before ejecting it again.

Copyright © 1999 Ben Williamson

Up